I hadn't seriously fished for barbel on the trent for years, so I decided to give my old favourite spot another go, after floods had removed the gravel bank that had been dumped there by previous floods, and the result was my first double out of the trent on my very first cast. We've been back several times and had mixed results, but there are fish present all the time. As the trent is a bigger river, location is a little more difficult, but if either the trent or the dove are up due to floodwater, the weather is mild, and you can find some sort of slack out of the main flow on a stretch where you can find barbel, then its still worth wetting a line. A lot of anglers won't bother if its raging through and looks like tea, but we are just waiting for the next chance to get out, because the next fish could be a six pounder, a ten pounder or something really special.
One of my favourite pegs on the Trent, but a real tackleater bottomwise.
A view of part of the Ingleby stretch.
A very big deep eddy is formed with an extra 8ft of water on.
A new stretch for us to target 2007 onwards.
Standing in the middle of the river with a deep channel either side, another stretch to target.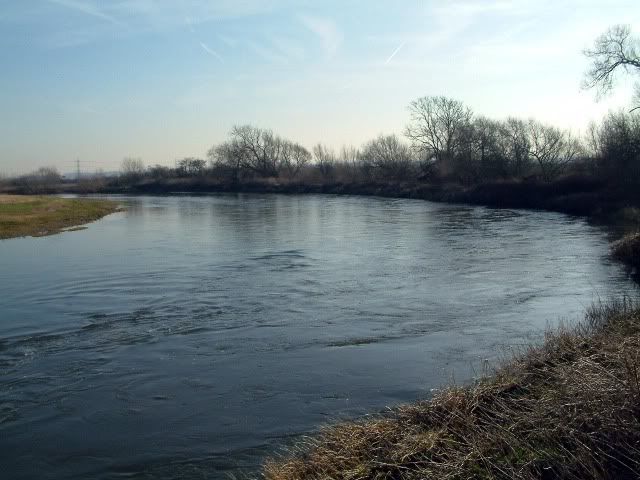 February 2008 on the Trent. A nice day to be out.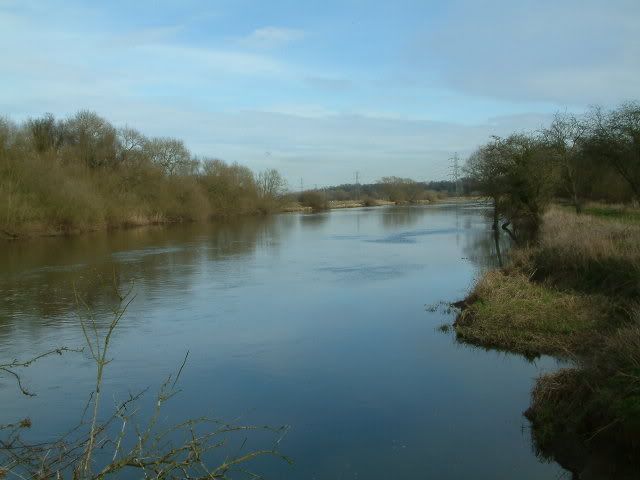 14/03/08. Another season ends on a fine day, and next seasons planning begins.
A stretch I haven't fished for many years, overgrown and looking under fished.
All the best runs are a rod length out from the near bank.
This is a great shot of an area with limited rights.