Most of the fishing that we do on the Dove is between the village of Scropton and where the Dove flows under the A38. Along these few miles the shape, pace and depth can change every one hundred yards or so, and location is the real key to any sort of success. Sometimes the only way is to put out loads of rods on different baits and see what happens. We have seen upwards of a dozen large barbel in a swim, yet known that they are just waiting for it to get dark so they can head off upstream to a stretch where they will feed more confidently, giving us a greater chance of success if we sit it out until the small hours of the morning even in the week with work the next morning. The dove does have some very nice stretches that aren't over-fished, and some that are getting hammered too regularly.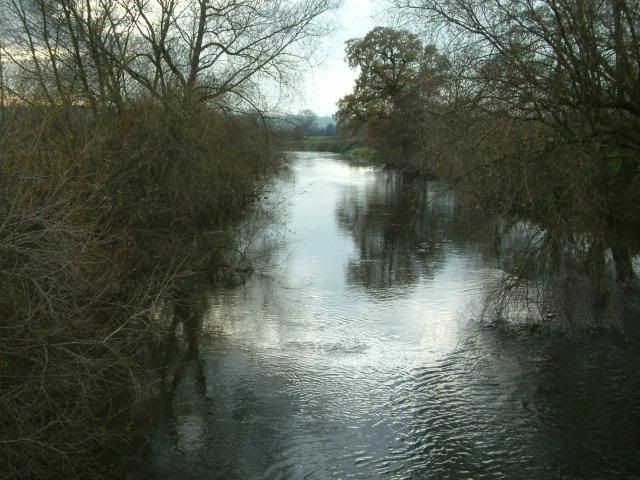 Some stretches have pace and provide plenty of cover.
A wider and deeper stretch.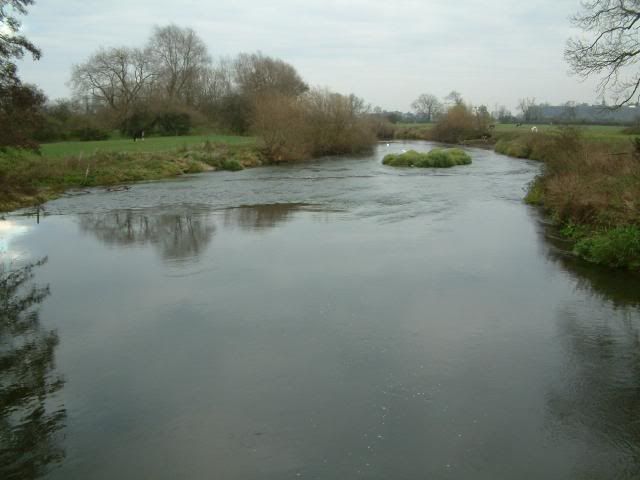 Depths can vary over relatively short distances.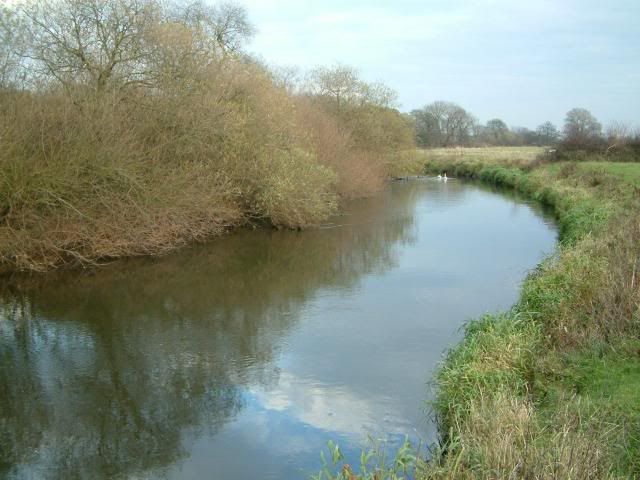 The deepest water on this stretch is close to the right hand bank.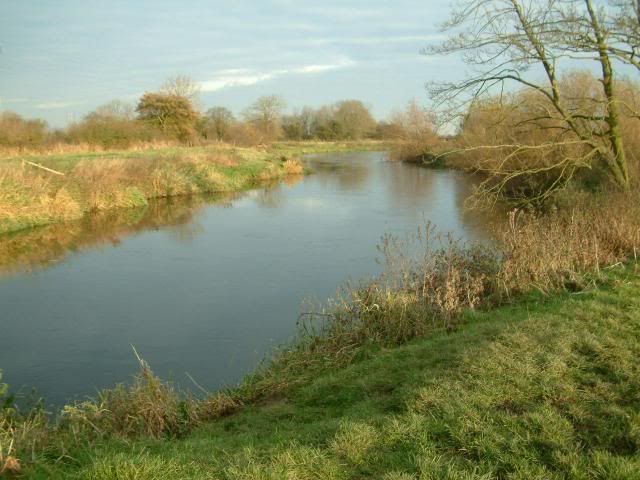 There are some very peaceful stretches if you are prepared to look for them.
Again, plenty of cover along this section.
Another good stretch with plenty of variety.